The title of this post is from a song that was in one of the music books my elementary school used. I don't remember which grade, but the series was published by Silver Burdett, before they merged with Ginn. If anybody half-remembers it, the lyrics are here. I can remember singing this song with great verve, which is rather funny considering that the largest bodies of water I had seen at that point were some creeks
(pronounced "

cricks

"), a couple of ponds, and the murky, muddy, "lake" in which I learned to swim, more or less... Roger would say less.

But then I married my man from Michigan, and now live in a town on the shore of a Great Lake. And although it's not the O-hi-o riv
er from the song, we also have a river.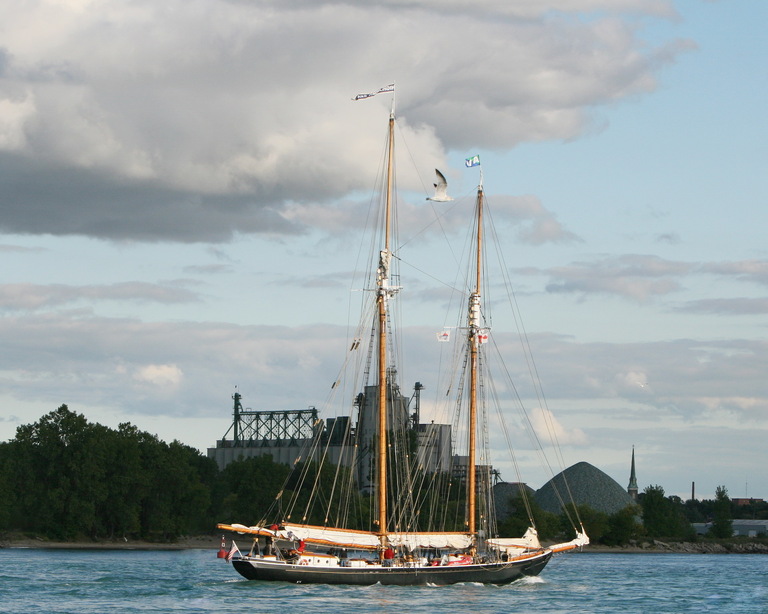 It's a big enough river that our town hosts its own tall ship. And we have lots of sidewalks right at the river's edge, from which this picture was taken. And this morning, Roger and I were down there with our camera.

George was on board this cutter, headed down the river. He's the tiny little dot about halfway up the superstructure, directly above the G in Coast Guard. He waved, we waved, and then down the river he went. And I, of course, went on my morning errands with a little bit of a tear in my eye. (In a week or two they'll be coming back up!)